How not to go crazy, stay healthy and calm during the hottest temperatures. Your guide how to survive summer heat in Dubai and other emirates.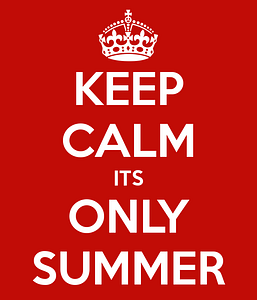 It is hot all year round in the United Arab Emirates, but it is warmest during the summer season. From June till the end of September, temperatures usually reach above 40 and even 50 ° C. And the air humidity sometimes reaches up to 90%. Yes, that summer heat in Dubai that you might have heard about from your friends it's a real deal indeed.
Much has been said and written about that infamous heat in the Arab Emirates. Contrary to what most inhabitants describe in their country as "heat", in the UAE it is completely different, completely …
Read More: A FEW FUNNY FACTS ABOUT WEATHER IN DUBAI
So if you're planning a trip to the UAE or to move here, you also need to think about the heat. and whether you will be able to handle it.
THIS IS A SHORT GUIDE – HOW TO SURVIVE SUMMER HEAT IN DUBAI AND OTHER EMIRATES
1. CHOOSE APPROPRIATE CLOTHING
Contrary to what most people think, wearing sleeveless tops and shorts that expose more skin can lead to more moisture loss in a very short time in extreme heat, leading to dehydration. Instead, choose loose, comfortable clothing made of light and bright fabrics to counteract the effects of heat. For example: Cotton and linen are fabrics that are perfect for summer temperatures.
2. CREAM WITH SPF IS YOUR BEST COMPANION
Use a good broad-spectrum sunscreen with a medium range filter and follow the instructions for re-use to provide protection against harmful UV rays. Being in the sun for a long time, especially from around 10am to 4pm on hot days, can even lead to skin cancer, so invest in a good sunscreen and carry it with you everywhere. Personally, as a blonde female with a very fair complexion I use SPF50 for face and neckline and even shoulders, and on the beach – SPF30. Sun protection cream should be used in the UAE throughout the year and not only in the summer months. If you fail to use it, except the possible skin rash etc. you might notice premature skin aging and sunspots. It applies for both men and women.
3. GOOD SUNGLASSES, HAT & CAP
Many people do not understand the importance of protecting their eyes from the sun. When in UAE, you will experience sharp ultraviolet (UV) rays. Especially in the summer months they become even stronger and more penetrating. Choose glasses with 100% UV protection. Take advantage of the optician's advice, believe me – without sunglasses there is no life in Dubai. Personally, I consider it to be my greatest investment prior to coming to Dubai.
4. DRINK PLENTY OF WATER
This may seem like quite an obvious advice, but it is often overlooked. Remember to always have water with you, even for a short ride from your home or hotel to your destination.
Tap water in the UAE is produced by desalination, so you can generally drink it, although most residents use it only for cooking. That is why I recommend bottled water.
Bottled water is available everywhere in the United Arab Emirates. It is worth asking about local water, because the exported one is simply much more expensive. Remember to bring water with you, also when you plan to go to the beach, for example, because many people cool down by swimming in the water and don't drink a lot of water at regular intervals. This can lead to rashes or sunburn, or more serious problems such as heat stroke, which in some cases can be life-threatening. Drinking 2-3l of water a day is absolutely your must-to-do in order to survive summer heat in the UAE.

5. EAT SMALL AND OFTEN
The larger the meal, the more energy your body needs to devote to digesting it. In fact, many people find that their appetite disappears in extremely hot conditions and is the reaction of the body trying to regulate itself. You will feel much more comfortable in Dubai heat if you regularly eat small meals.
6. COOL YOUR VEINS
Drag your wrists under the cold tap for five seconds. A large vein flows through this part of the body, so the blood cools almost immediately on contact with cold water. This advice was given to me by one of the local residents when I just moved to Dubai and it really works!
7. SPICY FOOD CAN HELP YOU
Although this may seem counter-intuitive, science has shown that eating spicy foods increases circulation and causes sweating, which cools the body. Are you a fan of spicy food? If so, maybe this will help you survive summer heat in Dubai.
8. AVOID COLD SHOWERS
Although you may think that taking a cold shower is a great idea for Dubai heat, unfortunately I have to disappoint you. Shower in lukewarm water is much better, because the cold one will cause your body to later produce excessive heat.
9. DON'T AVOID SHOPPING MALLS
A trip to the shopping mall is a great way to escape from the heat. All shopping centers in the UAE are air-conditioned. Just remember to bring a light sweater or scarf with you, because often AC in those places is very strong and you simply may get cold.
10. WAKE UP EARLY
If you plan to go on a long walk or trip, try to get up early. The best time to start the journey is around 7am. The temperatures will be already high, but not as bad as during afternoon hours (12-16). Of course,in that case also remember about water, cream with SPF, light loose clothing, glasses and a hat.
11. JUMP IN TO THE WATER
UAE has many public beaches as well as hotel beaches. However, remember that in the summer months water temperature reaches 32 ° C (for some it may be too hot to take a swim) and the sand on the beach just burns your feet (do not forget about flip-flops). Therefore, go to the beach early in the morning or evening. Avoid afternoon (12-16).
A good alternative to the beach in the summer months will be cooled hotel pools or water parks. UAE has a lot of water parks, so you can choose, to color 🙂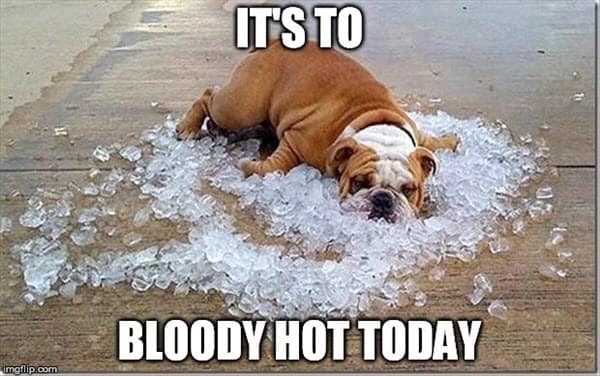 12. DON'T FORGET ABOUT INDOOR ATTRACTIONS
Do not forget that Dubai and other emirates has many indoor and air-conditioned attractions, that prove to be very on hand especially during the summer. Attractions such as the dolphinarium in Dubai, Ski Dubai, IMG World of Adventure etc. will provide you with many impressions for a good few hours.
Summer Summer in the UAE … As you can see, it is not easy to survive that heat. I do not recommend summer months to discover United Arab Emirates, but if it happens that you choose this period for holidays here, please make sure you read the above again! The key here, in my opinion, is certainly to drink lots of water, using SPF at all times and simply remembering that sun can be your worst enemy sometimes:)
Did you like it? Great x Pin it!