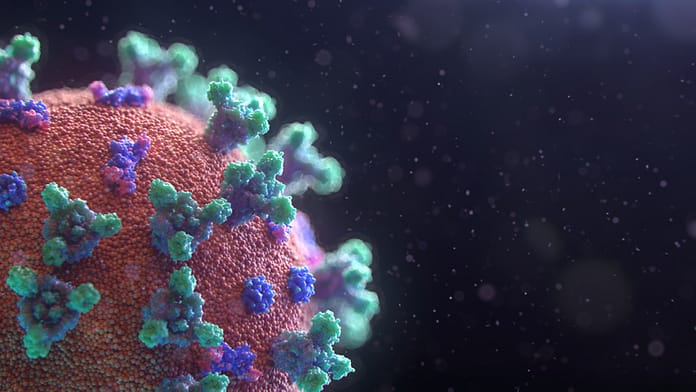 From school closures to travel restrictions, the epidemic has an increasing impact on everyday life. Here's what you need to know about Covid-19 in United Arab Emirates.
Cases of the new coronavirus have risen to more than 788,000 worldwide, and the epidemic is now a pandemic in which Europe is at the epicenter. The number of infections and deaths around the world is far ahead of those in China, and the pathogen is still rapidly spreading. New cases are being reported around the world every hour. Below I am sharing some updates regarding Covid-19 in United Arab Emirates.
What about the situation in the UAE?
The first confirmed case of Covid-19 in the United Arab Emirates was announced on January 29, 2020. UAE is the first country in the Middle East to report a confirmed case of the virus. For more than a month government reported single cases daily. But on March 7, 2020, cases started growing rapidly. Since then, daily infections have increased in the Emirates by a dozen or so every day. As of today, March 31, the UAE has reported 611 infections, including 5 deaths, 61 recoveries. To sum up – we have 550 active COVID-19 cases in the UAE at the moment.
Beginning with the appearance of the first case of the virus, the government took gradual action. A number of measures have been introduced to limit the spread of Covid-19.
Here's everything you need to know so far about Covid-19 in United Arab Emirates
JANUARY
On January 23, Abu Dhabi and Dubai airports announced that travelers coming directly from China would be subjected to temperature control.
The Dubai Health Authority (DHA) instructed all DHA licensed hospitals to consider all suspected and confirmed cases as urgent. Those patients should be treated free of charge, including those without insurance.
FEBRUARY
The UAE Tour race got canceled after two Italian team members got infected with Covid-19. 612 people participating in the UAE Tour were quarantined at home and in the W Abu Dhabi hotel and Crowne Plaza Abu Dhabi hotel.
MARCH
Government announced that all schools and universities, as well as kindergartens and nurseries, would be closed for a period of four weeks, starting from Sunday, March 8. The spring break has been moved forward and will last for two weeks. Pupils and students will spend the remaining two weeks studying distance at home. Today, on March 30, UAE announced that schools, universities etc. remain closed until the end of the school year.
On March 23, UAE announced that it would close all shopping centers and markets for at least two weeks. Stores selling necessary goods, including supermarkets and pharmacies, will remain open.
FLIGHTS
All incoming, outgoing and transit flights have been suspended until further notice. On March 19, the country announced that it would close its borders to all but the Emiratis returning home and citizens of GCC countries. Holders of UAE resident visas will not be able to return to the UAE until at least April 2. All travelers who have entered the UAE in recent days must undergo a mandatory 14-day self-quarantine or risk being fined.
Government employees started working from home. Some employers offered their employees to work from home. On 29 March, it was ordered that private sector workers should work from home. The following are exempt from this ordinance: employees of pharmacies and supermarkets.
OTHER MEASURES
Other recent measures to curb the spread of Covid-19 in United Arab Emirates include smoking ban on shisha and closing nightclubs As well as canceling events to prevent large gatherings. In mid-March, many tourist attractions were also closed, including theme parks and cultural and art centers, such as the Louvre Abu Dhabi, Global Village and Qasr Al Watan. On March 21, the temporary closure of all cinemas, beaches and parks in the country was announced. Gyms and electronic game centers were also closed. Restaurants remain closed, with the option of food delivery. The necessity to maintain 2m social distance and the obligation to wear masks indoors has been introduced.
Read More: A few funny facts about weather in Dubai
NATIONAL DISINFECTING PROGRAM
On March 26, the government announced the launch of the National Disinfection Programme. This is scheduled to last until April 5. It is a comprehensive operation that will include the complete sterilization of all public utilities, public transport and metro services. Therefore, a traffic ban was introduced for residents from 8pm to 6am, except in emergencies. In this situation, you must obtain permission to leave on the government website. Otherwise, you may face very high fines.
UAE has already conducted over 125,000 tests, which is the highest result in this respect in the world.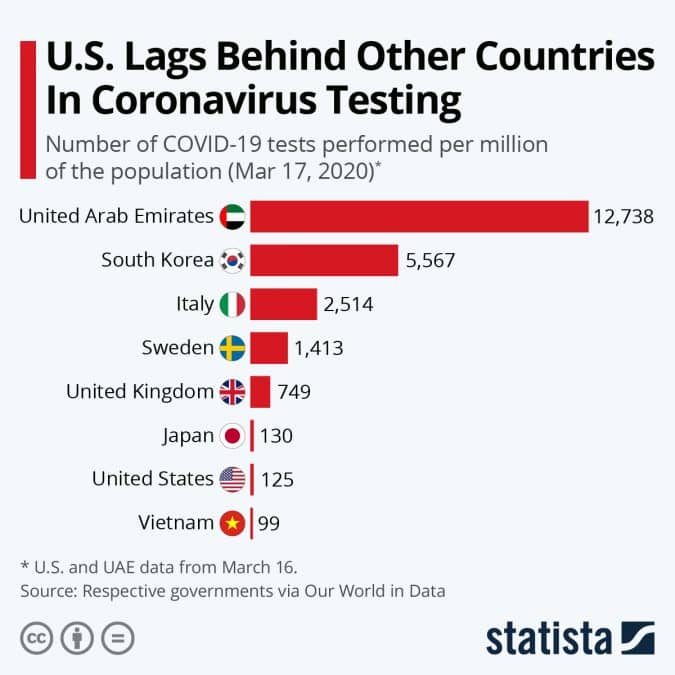 TRAVELING
This week, the United Arab Emirates closed borders for all travelers, except for Emiratis returning home. There is nearly 30,000 UAE residents currently residing in other countries. The government initially encouraged Emiratis residing abroad to contact the nearest UAE diplomatic mission for advice and assistance regarding return. Now it has also expanded his Twajudi service to all residents. This service makes it easier to contact embassy officials in case of emergency. Everyone returning to the UAE must undergo a health check on arrival. The way travelers are treated depends on the country of origin and their travel history. Basic tests include passing next to thermal scanners, which allows officials to spot elevated body temperatures. Some airports use hand-held thermometers that require a moment to give a result. Nasal swabs are used for more detailed testing. Passengers who are screened in this way have to wait until the results are ready. Any traveler who obtains a positive test result is likely to be taken to a medical center and monitored there.
Should you quarantine if you've been to some countries?
Returning residents need to go through screening process at the airport. Depending on where they arrived from, could be quarantined at home for 14 days. Now that the borders have been closed, every Emirati returning to the UAE or resident must isolate themselves for two weeks.
What precautions can I take?
Mostly use common sense. Members of the public are advised to be vigilant in hand washing, especially in public places. Use handkerchiefs when you cough and try to avoid touching your face. If you are responsible for employees, make sure they don't work if they feel unwell. Some people began to wear masks, but the UAE Ministry of Health does not recommend this. Masks should only be worn by people with flu or cold symptoms and those suffering from chronic illness.
What to do when you are sick?
The first thing you should do if you feel unwell and suspect that you may have Covid-19 is to pick up the phone and contact the hospital you are going to visit in advance. This way, doctors will be able to assess the risks you pose to staff and other patients. Public transport should be avoided at all costs to avoid further spread of the virus. If you are identified as a potential virus carrier, the hospital will most likely send an ambulance with medical staff in protective clothing to pick you up. All hospitals in the United Arab Emirates have isolation rooms for treating patients. So that people can choose a hospital based on a distance from home. All virus treatment in the UAE is covered by the government or health care provider. Anyone suspected of having Covid-19 infection will be immediately isolated in a room with a vacuum air conditioning system to prevent germs from escaping from the room. The patient's nose and throat swab is then collected in a vial for a government-approved laboratory. The results last from 24 to 36 hours, during which the patient remains in isolation in the hospital.
CONTACT
The Abu Dhabi Public Health Center answers questions and updates residents with the latest news on coronavirus in the country via news on WhatsApp. The number is 00971 56 231 2171. For more information about the virus, residents can also contact Estijaba Service on 8001717. Dubai Health Authority on 800342 or the Ministry of Health and Prevention on 80011111.
All the current updates in regards to Covid-19 in United Arab Emirates you can follow here.
If you want to ask me question regarding above subject,please get in touch.
Did you like it? Great x Pin it!